Calling All Astronomers!
Bryce Canyon National Park's 22nd annual Astronomy Festival will be held Wednesday, June 14 – Saturday, June 17, 2023, and we'd love for you to come help us share our exceptionally dark skies with the public. 2023 is also Bryce Canyon's centennial year, and we're hoping to make this year's festival one to remember.
If you're not familiar with the park's Astronomy Festival, for four days around the new moon in June we offer public astronomy programs including: solar telescopes, daytime family activities, evening keynote programs, and a nightly public telescope field.
The public telescope field is held from 10 p.m. to 12 a.m. each night of the festival at the paved lot across from our Visitor Center, and we rely on volunteer astronomers and their telescopes to help make it a reality.
For our Astronomy Festival volunteers we offer:
Complimentary park admission
A free campsite in the park during the festival
An exclusive festival t-shirt(!)
If we've piqued your interest and you'd like to join us, please respond with the following information:
First and Last Name(s)
Nights you would like to volunteer
Telescope you will be bringing
And if you'd like to take us up on a complimentary campsite, we'll just need this additional information:
Nights needed
Whether you need an RV/Trailer site or a Tent site
If an RV/Trailer site, please specify length of vehicle
Thank you for your consideration, and please don't hesitate to reach out with any questions you might have!
Peter Densmore
Public Information Officer
Bryce Canyon National Park
Office: 435-834-4744
Cell: 435-690-0932
Image Gallery
(Hover over images for descriptions)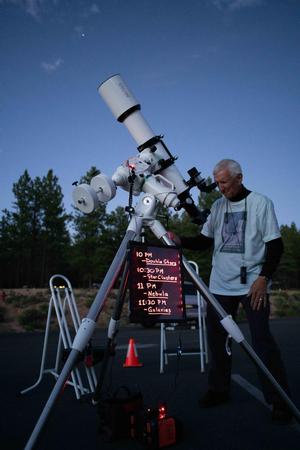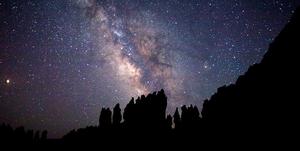 Slides
(Click to enlarge and isolate)