NASA's plan is to fund a series of studies to produce "prototypes of human landers for its Artemis Lunar Exploration Program." According to an article published on the NASA Website, May 16, 2019:
"To accelerate our return to the Moon, we are challenging our traditional ways of doing business. We will streamline everything from procurement to partnerships to hardware development and even operations," said Marshall Smith, director for human lunar exploration programs at NASA Headquarters. "Our team is excited to get back to the Moon quickly as possible, and our public/private partnerships to study human landing systems are an important step in that process."
Read the NASA article by Gina Anderson, Cheryl Warner, and Sean Potter, Editor.
Image from NASA.
Image Gallery
(Hover over images for descriptions)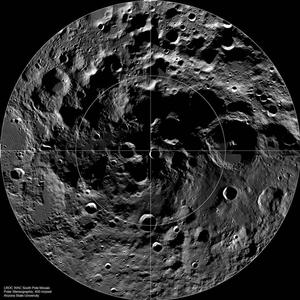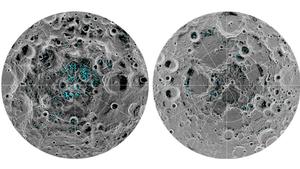 Slides
(Click to enlarge and isolate)
Relevant Websites:
From the article:

NASA is working right now to send American astronauts to the surface of the Moon in five years, and the agency has its sights set on a place no humans have ever gone before: the lunar South Pole.

---